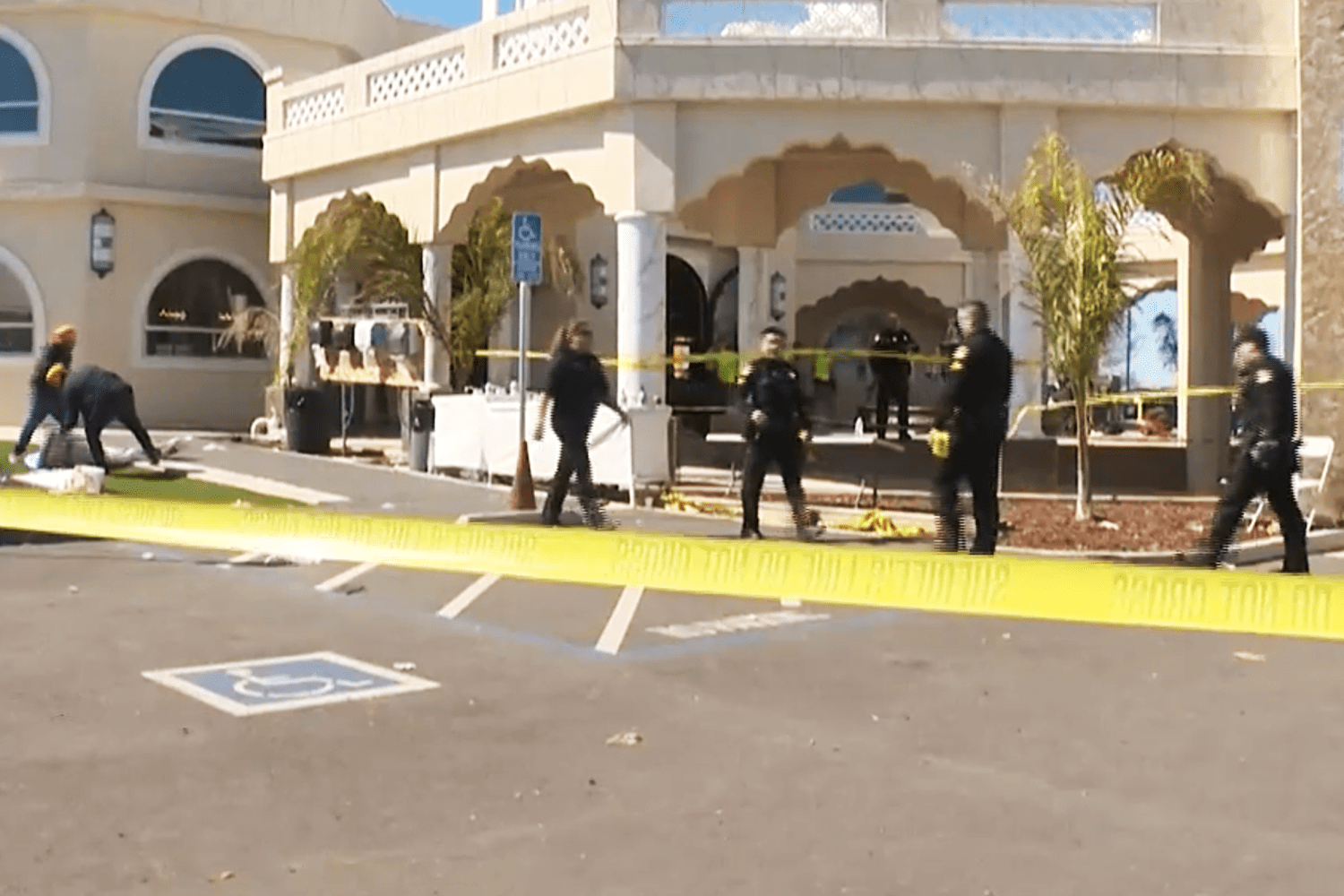 A fight among three people escalated to two being shot during a festival at a Sikh temple in Sacramento, California, on Sunday, officials said. 
A crowd of people were celebrating at Gurdwara Sacramento Sikh Society temple on Bradshaw Road when officers responded to reports of a fight and shots fired at 2:30 p.m., the Sacramento County Sheriff's Office said.
It was determined that two men got into a physical fight in which a first suspect shot a second suspect's friend, sheriff's office spokesperson Amar Gandhi said.
The second suspect, identified as 21-year-old Karman Sandhu, then shot the man who first opened fire and left the scene.
He was later found, taken into custody, and charged with attempted murder, Gandhi said.
The two shot individuals were hospitalized and were in critical condition Sunday. Gandhi said they are expected to survive.
The first suspect, who is in the hospital, will be identified after he is medically cleared from the hospital and booked into jail, Gandhi said. That suspect's charges are still pending.
It's not clear what precipitated the fight.
Gandhi told NBC affiliate KCRA of Sacramento that all three individuals in the scuffle, said to be in their 20s or 30s, knew each other.
"It seemed very targeted in that fact of it wasn't some random thing that posed a danger to the other patrons other than the shooting," he said. "They were just very reckless and fortunately nobody not involved with it was hit or hurt in this."
The Bradshaw Sikh Society said that Sunday marked the first Sikh Parade the organization hosted. 
"The parade was peaceful and a celebration of faith. It is unfortunate that a few misguided people tried to ruin a cultural and religious event," the Bradshaw Sikh Society said in a statement. 
"A shooting occurred at the Gurdwara while the parade was in procession. We hope the culprit(s) is punished to the fullest extent of the law. They were not a part of the parade and showed up after the parade left hours earlier. These displays of violence go against our Sikh faith. We regret any inconvenience and fear this may have caused. We are strong and resilient together."
CORRECTION (March 27, 2023, 10:59 a.m. ET): A previous version of this article misstated when the two victims were listed in critical condition. It was Sunday, the day of the shooting, not Thursday. The article also misspelled the first name of one of the suspects. It is Karman Sandhu, not Kerman.