US Marshals were told not to arrest protesters at Supreme Court justices' homes 'unless absolutely necessary'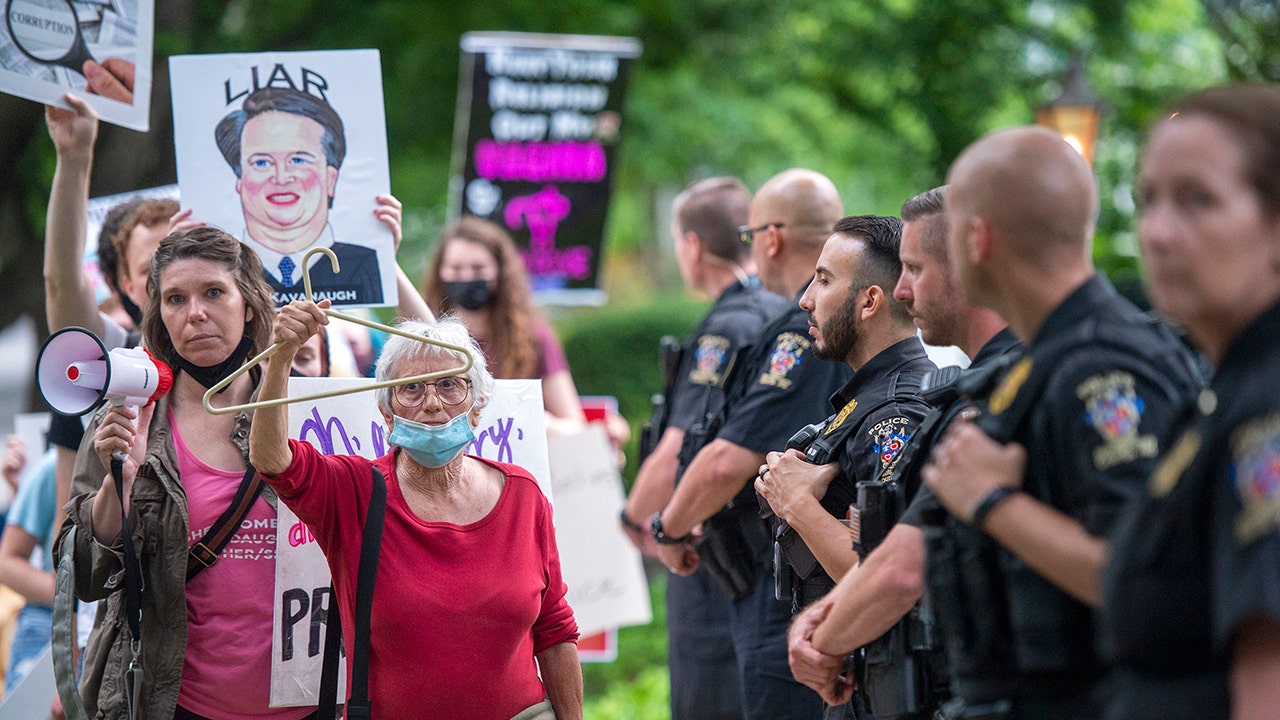 The U.S. Marshals Service, which was dispatched to protect the homes of Supreme Court justices last year, was advised to refrain from arresting protesters "unless absolutely necessary," according to training documents obtained by the office of Sen. Katie Britt, R-Ala.
"Avoid, unless absolutely necessary, criminal enforcement action involving the protest or protestors, particularly on public space," one portion of the training said.
A whistleblower "concerned about the attorney general's misleading testimony before the Judiciary Committee" provided Britt's office with the documents, according to a spokesperson who spoke to Politico.
ARMED SUSPECT ARRESTED NEAR JUSTICE KAVANAUGH HOME IDENTIFIED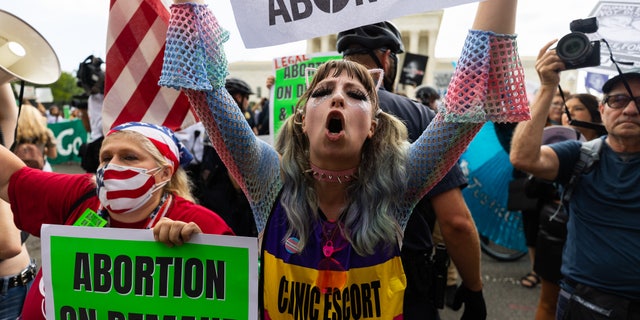 Attorney General Merrick Garland assigned the U.S. Marshals Service to the homes of Supreme Court justices last summer following protests in the wake of the leak of the decision in the Dobbs case that overturned Roe v. Wade.
Conservatives have argued that the protests that broke out after the leak violated federal law prohibiting protests outside a judge's home that intend to influence a verdict. Garland had earlier claimed that U.S. Marshals "have full authority to arrest people under any federal statute, including that federal statute."
US MARSHALS SERVICE ATTACKED BY RANSOMWARE TARGETING SENSITIVE LAW ENFORCEMENT INFORMATION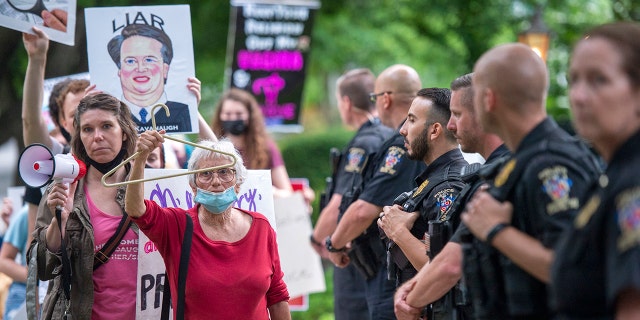 According to the training materials, Department of Justice lawyers seemingly concluded that applying the statute to peaceful protests directed at the justices could potentially violate the First Amendment.
"The 'intent of influencing any judge' language thus logically goes to threats and intimidation, not 1st [Amendment] protected protest activities," according to the training materials, which noted that arrests should be made only as a "last resort to present physical harm to the Justices and/or their families."
Britt presented the training protocol to Garland during a congressional hearing Tuesday, during which the attorney general claimed never to have seen the slides before, according to Politico.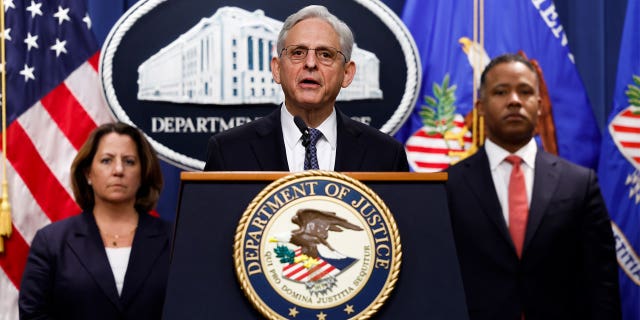 He told Britt he did not wish to amend his previous statement regarding U.S. Marshals being empowered to arrest protesters for violating the federal statute regarding intimidating judges.
"There's nothing for me to amend because, as I said, I've never seen those slides before," Garland said.
CLICK HERE TO GET THE FOX NEWS APP
The DOJ did not immediately respond to Fox News Digital's request for comment.